Black Custom Paddock Style Side Lift Stand 2011 - 2017, GSXR 600/750
00482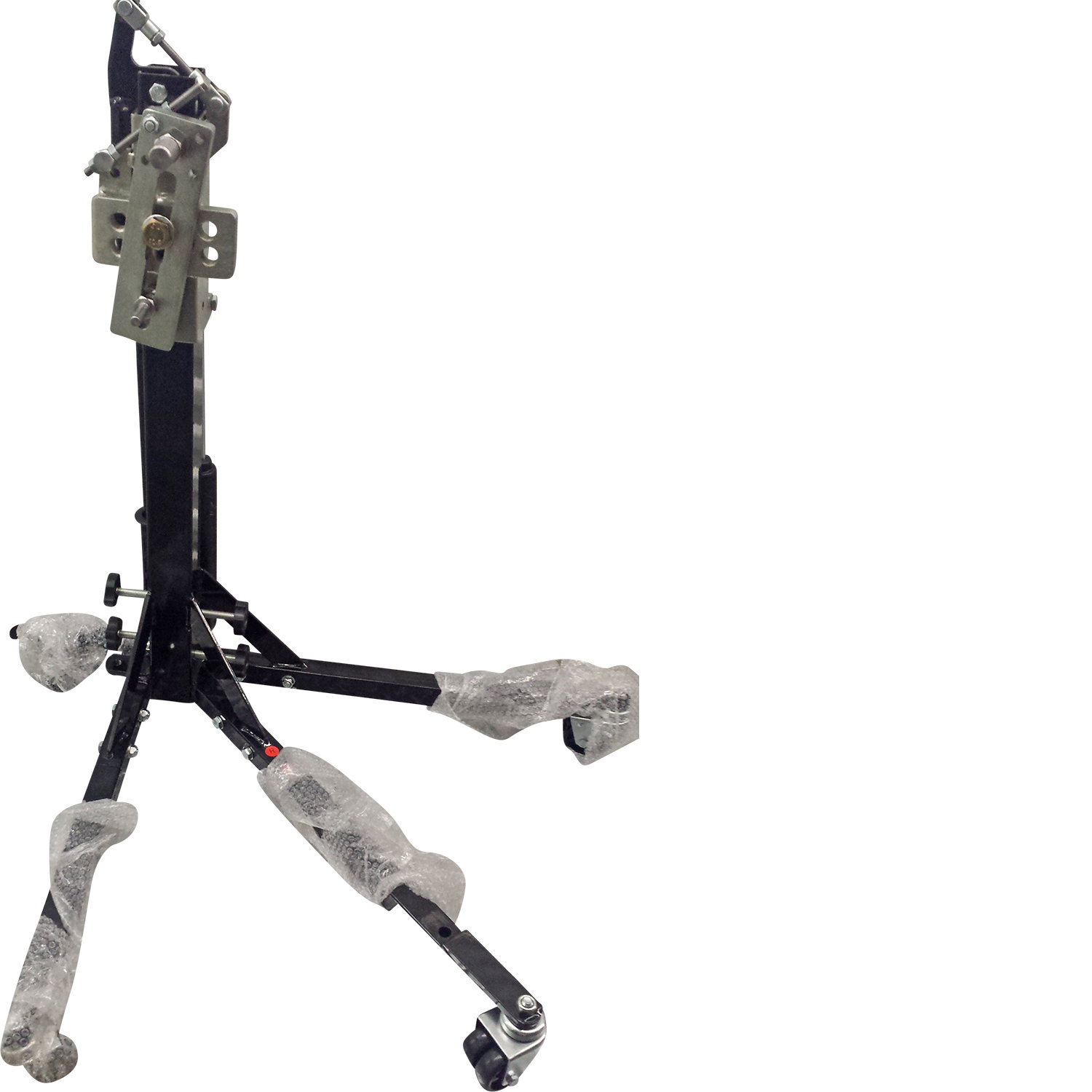 Awesome Motorcycle Stands!! Brand New!!! SV Racing Parts, 2011 - 2015 GSXR 600/750 Custom black powder coat finish, motorcycle paddock side lift stand for front and rear wheels with Dolly Style Wheels.
Additional $70 to PR, Alaska or Hawaii and Canada
Includes Dolly Style Castor Wheels and a great New Feature on All Stands, the Hydraulic Reservoir Cylinder Assist for smooth and easy lifting and lowering,
• We ship worldwide everyday. $195 flat rate international shipping with DHL Courier 3 day Delivery.
• The mounting pins set for the model you choose are included with the stand. Additional
mounting pin kits can be chosen from the drop down boxes.
• Choose the pin kit for the bike you want to use with the SV Racing Parts, paddock side lift
stand from the drop down boxes.
• Lifts both front and rear wheels off the ground at once and allows you to completely remove
wheels and disassemble and work on the bike while on the stand.
• You can order additional pins anytime you like. Email me at sales@svracingparts.com
• Complete with locking floor rollers and floor plates for semi-permanent locations if desired.
• High quality custom black powder coat finish, double wheels and welded braces for lifetime
quality and extra strength.
• Low profile design is perfect for easy lifting by one person.
• Ideal for use in your garage for working on or maintaining your bikes or at the track and for
race use to lift both your bikes wheels up off the ground easily.
• Easy and simple one person use when lifting your bikes for maintenance use in the garage for
service and storage.
Additional Pin Kits for Suzuki