XT Ultra Lap Mini Lap TimerTransmitter Beacon
00052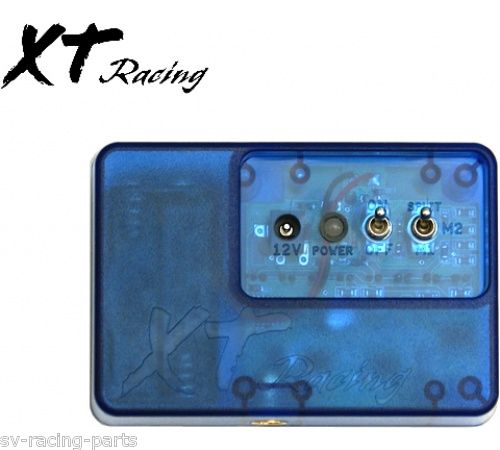 Racer Designed,  XT Ultra-Lap - Mini-Lap Transmitter Beacon. 

Bright blue for easy visibility.

Extra powerful transmissions with 8 infrared LEDs.

Runs on either 4 internal AA batteries (not included) or an external 12V lead-acid battery for extra long life and extra power.

6' external power cable (included) with alligator clips for quick and easy connection to a lead-acid battery.

Low battery indicator blinks green when batteries are good, red when batteries low.